Vous êtes ici : ILVFRRechercheSynthèse organique (SORG)
(2022) Catalyses et Hétérocycles
R. Plais, G. Clavier, J.-Y. Salpin, A. Gaucher, D. Prim
Anion-π Interaction for Molecular Recognition of Anions : Focus on Cooperativity with Hydrogen Bonding
Eur. J. Org. Chem.
2022
, e202201281.
DOI : 10.1002/ejoc.202201281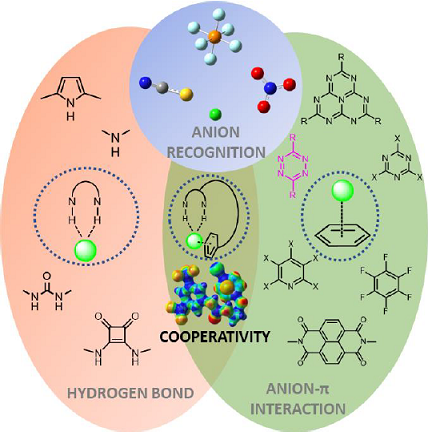 P. De Bonfils, C.Sandoval-Altamirano, X. Moreau, P. Nun, A. Laurent, G. Gunther, V. Coeffard
Synthesis and Photophysical Characterizations of Pyrroloquinolone Photosensitizers for Singlet Oxygen Production
Photochem. Photobiol. 2022, online
DOI : 10.1111/php.13681
R. Plais, G. Gouarin, A. Bournier, O. Zayene, V. Mussard, F. Bourdreux, J. Marrot, A. Brosseau, A. Gaucher, G. Clavier, J.-Y. Salpin, D. Prim
Chloride Binding Modulated by Anion Receptors Bearing Tetrazine and Urea
ChemPhysChem
2022
,
23
, e202200524.
DOI: 10.1002/cphc.202200524

M. Genet, A. Takfaoui, J. Marrot, C. Greck, X. Moreau.
Organocatalyzed Synthesis of Tetrahydro-alpha-Carboline Derivatives Bearing N,O-Acetals
Eur J. Org. Chem.
2022
,
44
, e202201154
DOI: 10.1002/ejoc.202201154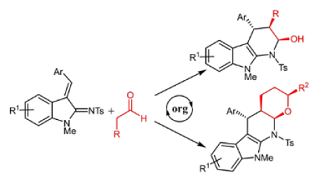 W. Ma, E. Montinho-Inacio, B. Iorga, P. Retailleau, X. Moreau, L. Neuville, G. Masson
Chiral Phosphoric Acid-Catalyzed Enantioselective Formal [4+2] Cycloaddition Between Dienecarbamates and 2-Benzothioazolimines
Adv. Synth. Cat.
2022
,
364
, 1708
DOI: 10.1002/adsc.202200161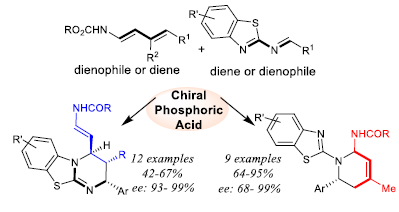 A. Abdelli, O. Bejaoui, H. Bougatef, S. Ouni, A. Sila, H. M'rabet, X. Moreau, M. L. Efrit, D. Prim.
Synthesis and evaluation of new phosphonated δ-lactam and glutarimide derivatives as angiotensin converting enzyme inhibitors
J. Heterocyclic. Chem.
2022
, online.
DOI:10.1002/jhet.4566
.

Y.-C. Yuan, M. Mellah, E. Schulz, O.R.P. David
Making Chiral Salen Complexes Work with Organocatalysts
Chem. Rev.
2022
,
122
, 8841
DOI:10.1021/acs.chemrev.1c00912

M. Raulin, B. Drouillat, J. Marrot, F. Couty, K. Wright
Diastereoselective ring cleavage of azetidines with cyanogen bromide
Tetrahedron Lett.
2022
,
94
, 153710
DOI: 10.1016/j.tetlet.2022.153710

A. Sathanikan, G. Ceccone, J. Bañuls-Ciscar, M. Pan, F. Kamal, T. Bsaibess, A. Gaucher, D. Prim, R. Méallet-Renault, P. Colpo, S. Amigoni, F. Guittard, T. Darmanin
A bioinspired approach to fabricate fluorescent nanotubes with strong water adhesion by soft template electropolymerization and post-grafting
J. Colloid Int. Sci.
2022
,
606
, 236.
DOI : 10.1016/j.jcis.2021.08.013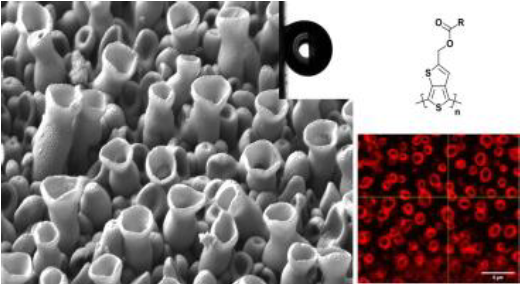 S. Ouni, A Abdelli, A. Gaucher, Y. Arfaoui, D. Prim, M. L. Efrit
On the Reactivity of N-Substituted Imidates Towards 1,4-Bisnucleophiles: An Experimental and Theoretical Study
Chemistry Africa
2022
,
5
, 1265.
DOI: 10.1007/s42250-022-00452-y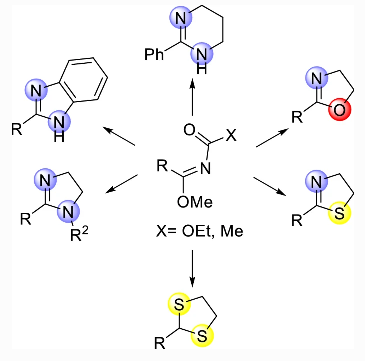 A. Talbi, A. Arfaoui, A. Gaucher, M. L. Efrit, H. M'Rabet, D. Prim
Palladium-Catalyzed Functionalization of α-Methylene Butanolides
Tetrahedron
2022
,
122
, 132926.
DOI:10.1016/j.tet.2022.132926


F. Guimarães Torres, F. Simões Teodoro, L.V.A. Gurgel, F. Bourdreux, O. Zayene, A. Gaucher, L. F. Gil, D. Prim
Application of natural and chemically modified biomasses to heterogeneous Cu-catalysed conversion of aryl boronic acids to phenols derivatives
Catalysts
2022
,
12
, 92.
DOI: 10.3390/catal12010092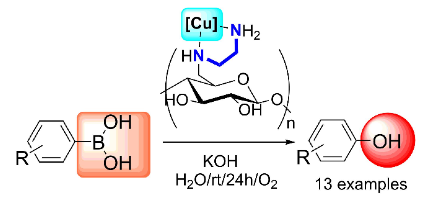 B. Large, D. Prim
On the Shape and Synthesis of Extended Fluorenones: Recent Advances and Upcoming Challenges
Eur. J Org. Chem.
2022
, e202101032 .
DOI: 10.1002/ejoc.202101032