You are here : ILVENResearch TeamsSORGValorization of natural products and industrial applications
Valorisation of natural products and industrial applications
Main themes

Demethylation and depolymerisation of lignin

(Collaboration with INRA, Versailles)



Synthesis of new multi-functional anti-oxidants

(Collaboration with Symrise)



New anti-oxidants by an eco-compatible procedure

(Collaboration with International Flavors and Fragrances IFF)
Development of flavor agents and encapsulation of flavors by extrusion

(Collaboration with Expressions Aromatiques)
• Development of natural substances by methods approaching organic synthesis but compatible with the description « natural » following regulation CE 1334/2008 relating to flavours.
• Scale-up of equipment for industrial production of these products.
• Molecular approach to the encapsulation of flavours by dual extrusion.
• Thermo-resistance studies of flavours.
• Development of products with glass transition temperatures greater than 40°C.
Versailles-Sciences Lab platform
Partnership with Nez Editions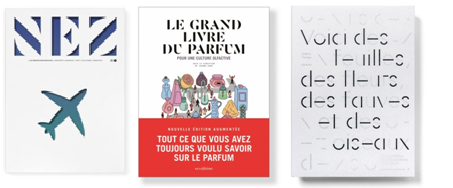 «
Les Matières premières – Les Synthétiques
» in « Le Grand Livre du parfum » ouvrage collectif,
octobre 2018
«
Dialogue entre une artiste et un chimiste
» in « Voici des feuilles, des fleurs, des fauves et des oiseaux - Une monographie de Julie C. Fortier » ouvrage collectif,
juillet 2020
Collaboration with the Osmothèque, Versailles
Synthesis of nitro-musks



Extraction by supercritical CO2
(collaboration with the TPE Bouture.com)
Extraction of oils rich in omega-3, with variable tocopherol levels, from the seeds of tree peonies.