You are here : ILVENFacilitiesXRD (X-ray Diffraction)
XRD (X-ray Diffraction)

X-ray diffraction provides information on the solid state compounds (powder, crystals, thin films…). This technique is used for determining the atomic and molecular structure of crystalline materials.
Expertise

The main activity of the X-ray diffraction platform is the structural characterization of small molecules (organic molecules, coordination complexes, polyoxometalates, metal-organic frameworks

Powder:
Qualitative analysis of powder : phase identification
Quantitative analysis of mixtures
Microstructurale study (size and strain parameters)
Pattern matching
Elucidation of crystal structures
Rietveld refinement
Single-crystals :
Selection and mounting
Determination of the unit cell parameters
Data collection & data treatment
Elucidation of the crystal structure
Refinement
Deposit of the CIF file in database
The X-ray diffraction platform is open to all research teams of our institute. Most diffraction devices are self-service after training by the manager. The platform also conducts studies for other external laboratories, public or private, and for companies. For any analysis request, please contact one of the manager.
Facilities

Single-crystal diffractometer Bruker AXS D8 Venture (2015)
- four-circles diffractometer (Kappa geometry)
- Mo microfocus source
- Photon 100 detector (CMOS technology)
- Cryostream 800+ (Liquid nitrogen ; 80K - 500K)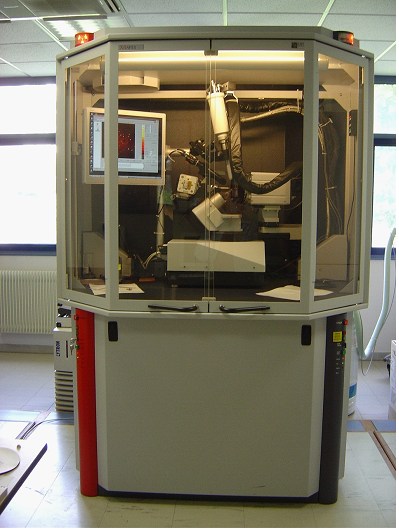 Single-crystal diffractometer Bruker AXS X8 APEX II (2004)
- Four-circles goniometer (Kappa geometry)
- Mo source
- APEX II 4K detector (CCD technology)
- KRYO-FLEX (Liquid nitrogen; 90K - 300K)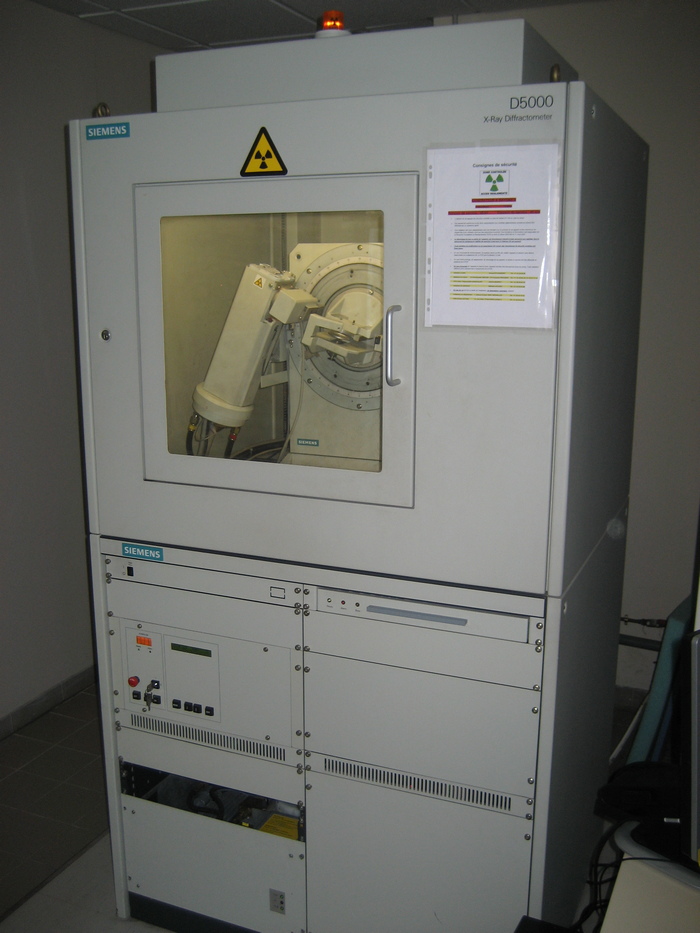 Powder X-ray diffractometer Siemens D5000 (1996)
- Two-circles goniometer (Thêta/2 Thêta geometry)
- Cu source
- Graphite monochromator
- Scintillation detector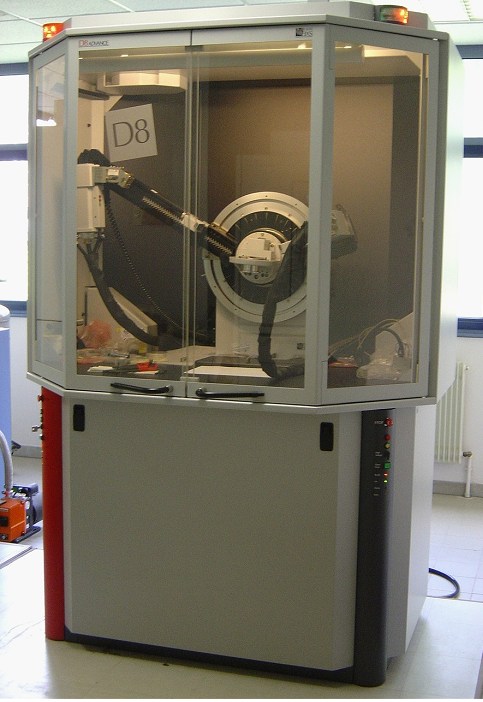 Powder diffractometer Bruker AXS D8 Advance (2004)
- Two-circles goniometer (Thêta/2 Thêta goniometer)
- Cu source
- Ge monochromator
- LynxEye detector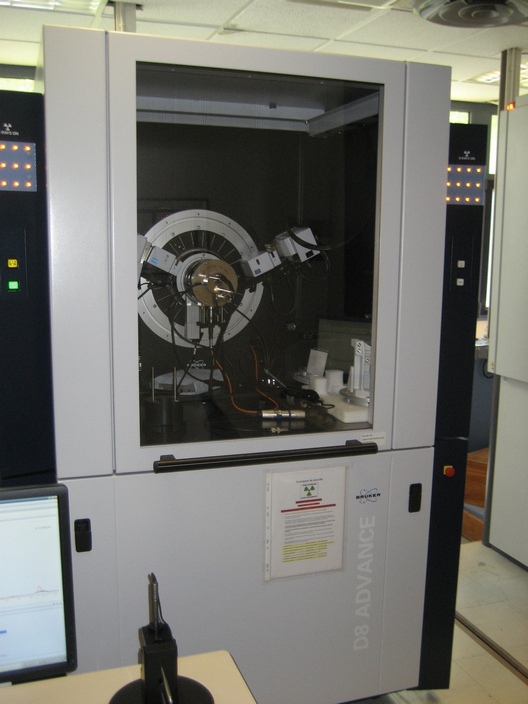 Powder diffractometer Bruker AXS D8 Advance (2013)
- Thêta/Thêta geometry
- Cu source
- LynxEye detector
- HTK 1200N (25°C – 1200°C)
The X-ray diffraction plateform is open to the scientific community